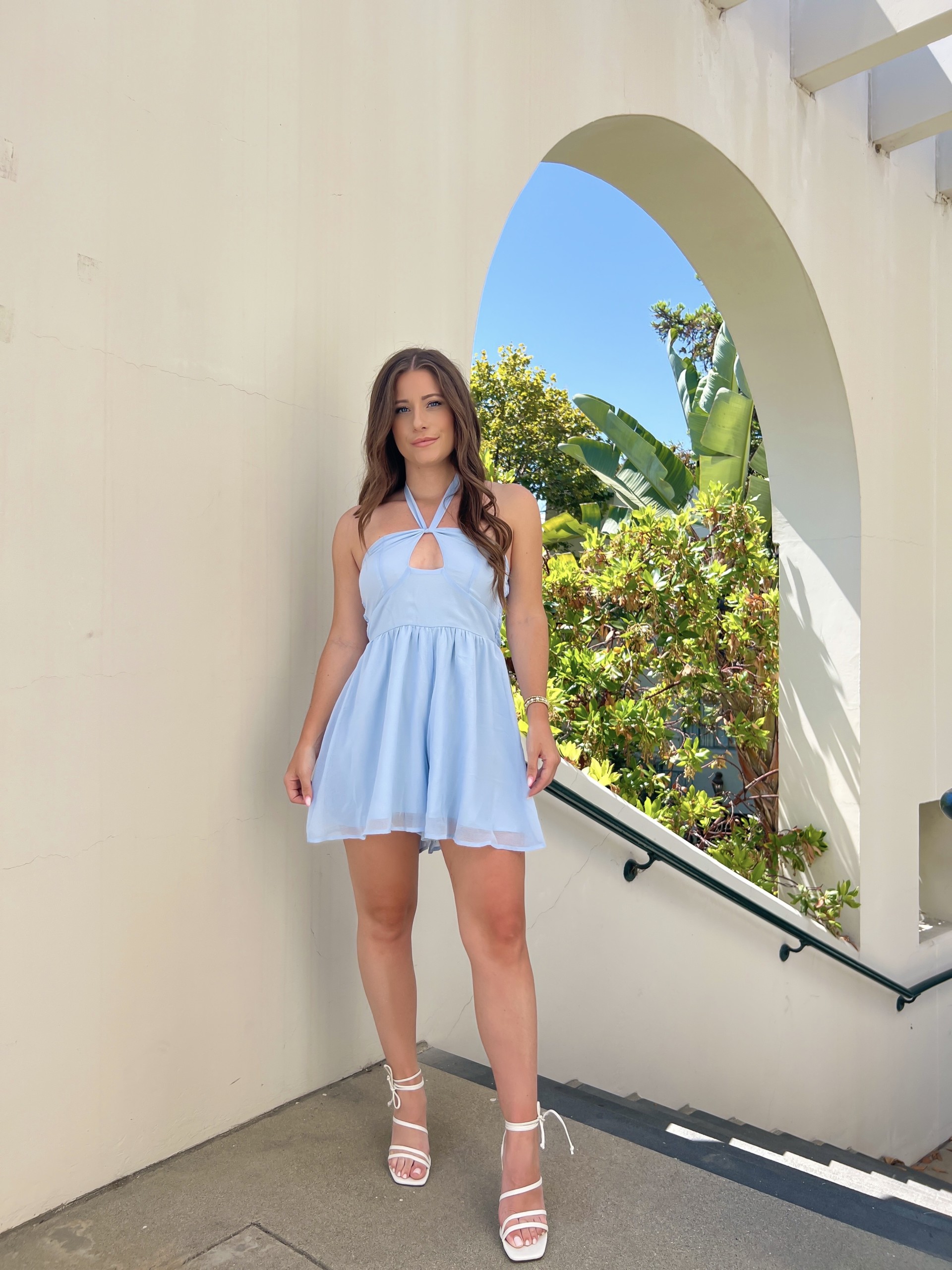 This amazon romper may just be the perfect summer romper. It's light and flowy material make it a great versatile option to wear to so many occasions in the summer. Dress it up to wear on a date night or dress it down to meet the girls for brunch. I think this blue color is beautiful, but it also comes in several other colors. I paired mind with wrap ankle heels, but it would also look great paired with more casual sandals.
Keep up to date with sales & exclusive content on my LikeToKnowIt.
Follow my Amazon Storefront for more amazon fashion.